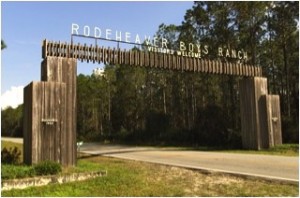 Admission to the Rodeheaver Boys Ranch is granted to school age boys who have not been adjudicated delinquent and are mentally and emotionally sound.
Rodeheaver Boys Ranch is not a detention facility nor a treatment center. We are a home for troubled and dependent children.
Boys are placed by parents, guardians, and/or youth counselors from all over Florida and the nation. This is a long-term placement, at least one year. For some boys, the Ranch becomes their home until adulthood. Many graduate from the local high school and some boys go on to college or a trade school. Some enlist in the armed services. Others take jobs with local businesses.
For more information, contact the Director of Ranch Life at (386) 328-1281 with questions about admissions.