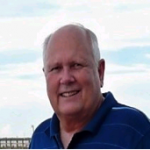 1959 – 1968
Saturday, April 4, 1959 is a day that Gordon Philbrick won't forget. That day, he rode with his mother and grandmother to Rodeheaver Boys Ranch where his older brother, Clark, lived. When Gordon saw Clark, he jumped out of the car and ran to him. Out of the corner of his eye, he saw his mother talking to Ranch Director Skipper Pierce. "Gordon," Skipper called to him, "I want you to go with your brother to see the horses." As the boys headed for the corral, Gordon heard his mother's car starting up and turned just in time to see the dust flying as she sped away. "No goodbye. She didn't even say goodbye." Gordon was numb. He stood stock still, watching the car disappear. Then a strong arm encircled his shoulder. "C'mon, let's go see those horses," said Skipper. As they walked, boys began to show up. One by one the boys welcomed Gordon, each of them shaking his hand. "I was 11 years old and I wasn't used to shaking hands, but I liked it. Then Mr. Pierce said, 'You'll find that everybody loves you here.' That was the day I died and went to heaven."
Gordon was a boy who understood about challenges – even in heaven. One day he walked by Skipper's office and saw the big man sitting with his face in his hands. "Skipper, you okay?" he asked. "No, Gord, I'm not okay," was the reply. "Right now, our donations are down and we need food for supper." Within minutes, Skipper, Gordon and Mrs. Batemann, the secretary, were on their knees in prayer. "Skipper taught me to pray. He had bad knees, but he would drop down and pray about everything," Gordon remembers. "That day a $100 check came in the mail, but there were a few times we had nothing but popcorn and ice cream for supper. The Baptist church gave us a 50 pound bag of popping corn. We had no soap to wash dishes, so we had our homemade ice cream on waxed paper. Things got better after we started working with the paper mill. We had regular money coming in then and regular meals, too. Sometimes, we even got new clothes for school."
When Skipper Pierce died of a heart attack in 1963, everyone at the Ranch was devastated. His widow, "Mom" Pierce, and their son, Chuck, stayed on and ran the Ranch until 1968. At Skipper's funeral, Gordon and his friend, Joe Brewer, stood at the casket for a long time. They were remembering how, when they were little, the big man would open his arms wide and say, 'C'mon boys. Get over here,' and they would run into his arms for a huge, warm hug.
"The Pierces were like family to me," says Gordon. "There was a day I found a big blackberry patch out near the canal and ran in the kitchen to ask Mom Pierce for big coffee cans so I could pick the berries. I saddled up Rainbow (Homer Rodeheaver's prize-winning Tennessee Walker) for Mom and Mary Pat for me, and we rode out to the patch and picked blackberries all day. She made blackberry pies for supper that night and she made one pie especially for me. She kept it back in the kitchen and told me I could go in and cut a piece whenever I wanted – it was my pie."
After leaving the Ranch, Gordon went to Vietnam as a Marine. Now retired after working more than thirty years with the Boilermakers Union, Gordon has been happily married to Susan for forty-three years. They are proud parents of Tammie, an attorney, who has given them two grandchildren. "Our grandchildren stay with us every weekend," says Gordon. "They know all about my years at the Ranch. It was where I learned to love God and be a responsible man."
Hugs and hard times, popcorn and blackberry pies, prayers and prize horses … Gordon Philbrick remembers well and wouldn't trade those memories for anything. Rodeheaver Boys Ranch was home for him. Today, much has changed for the better at the Ranch, but some things remain exactly the same. The Ranch boys need the handshakes, hugs and reassurance that "Everybody loves you here," just as much as Gordon did then, and the Ranch staff still prays for donations to keep the boys fed and clothed. You can help the Ranch reserve ice cream for dessert and popcorn for treats. Your donation can make the difference for a boy like Gordon Philbrick, who watched the dust rise from the dirt road as his mother drove away without even saying goodbye. Your donation can help assure that no child at Rodeheaver Boys Ranch ever goes to bed with an empty belly or a hurting heart.